"Before coming to hypnosis I didn't even know what weight loss would like for me. This program gave me the start I needed and put me on track with my weight loss goals. I am getting compliments a lot now and it feels great!"
"I found myself full of anxiety and frustration on how to deal with family and co-workers. This has helped me to slow down and fine different ways to react. I feel the program has really helped me."
Hypnosis trains your subconscious mind to adopt healthier behaviours so that you can shed pounds with ease.
Stop Smoking Hypnosis has helped thousands of people just like you kick the nasty habit once and for all…
Stress can take over your life if you let it. If we do not manage stress well, it can and will manifest as physical symptoms, causing illness, insomnia…
Tossing and turning in bed for hours laying awake can feel like madness for some people. Whether the problem is falling asleep or staying asleep…
Some people that come for our Confidence Building program have never experienced what it feels like to be confident and some have…
It can seem paralyzing as you get weighed down with fear and hear the worst possible…
The first screening appointment will be a FREE 30-minute screening process to evaluate if hypnosis is right for you. Here, you have the opportunity to learn how our programs work and ask us any questions. We will discuss what you hope to accomplish through hypnosis and create a customized plan for you.
During your sessions with Kawartha Hypnosis, you will experience a variety of hypnotic phenomena. The hypnotist will guide you through the experience and show you how you know it's working. During hypnosis, you will feel calm and extremely relaxed. Some people report feeling like they had a day at the spa. Other people claim they feel a burst of energy after their hypnosis sessions, while some may feel fatigued. There is no right or wrong way to feel.
In the following sessions, we will help transform your unconscious thoughts, subconscious behaviours, and address past experiences that may be hindering your success. Addressing the root cause of your emotions means you can achieve desired behaviours automatically. Whether you want to lose weight, quit smoking, stop eating sugar, improve your golf game, overcome fears, or change subconscious behaviours like biting your nails, hypnosis can help!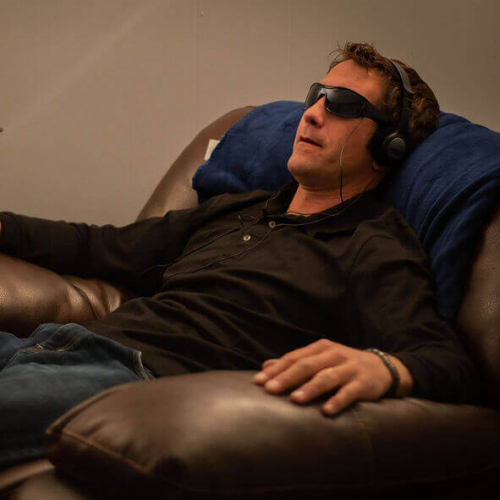 Think Differently About Weight Loss
Reach your goal weight by changing how you think about food and emotional triggers. After hypnosis, you may feel determined to drink more water, reduce sugar, and exercise for a sustainable lifestyle change. Gain a new perspective on your health and feel great again, starting today!